Description of Film Project
Yet to be titled PHILLY THRILLER (the "Picture") is a feature-length motion picture currently at the development stage. The Synopsis of the Screenplay is attached hereto as Exhibit A. The screenplay, written by Zhenya Kiperman, is available upon request.
The current estimated budget of the Picture is approximately $2,500,000.
For the purposes of developing, financing, producing and exploiting the Picture, a Limited Liability Corporation, Philly Thriller LLC (the "Company"), has been created. The business and financial structure of the Company is detailed in the Operating Agreement available upon request.
25% of the film's budget should be available through the State of Pennsylvania in the form of tax credits.
One of the leading parts in the film (Olga Makarova) will be played by the internationally famous French actress Sandrine Bonnaire. The winner of 2 Cesar Awards and multiple international awards, Ms. Bonnaire has appeared in over 50 films.
The leading part of Boris Shafran will be offered to a name actor to assure the successful distribution.
The Picture will be directed by the award-winning filmmaker Zhenya Kiperman. Mr. Kiperman's 1st feature, a comedy I WILL AVENGE YOU, IAGO! starring Giancarlo Esposito and Larry Pine, won 7 awards at international film festivals around the world and was acquired by Panorama Entertainment for distribution. You may read about the film and play the trailer at www.iagofilms.com The screener of the film is available upon request.
The Picture will be filmed by the award-winning director of photography Wolfgang Held. Mr. Held is one of the most respected cinematographers in the New York independent film arena, with over 35 feature films and documentaries under his belt, including Zhenya Kiperman's I WILL AVENGE YOU, IAGO!
Bob Brasler is attached as the Associate Producer. Mr. Brasler is a successful and influential Philadelphia businessman and developer of for profit and non-profit projects.
Sergei Krasikau is attached as a producer. Mr. Krasikau served as an associate producer on Zhenya Kiperman's I WILL AVENGE YOU, IAGO! and has been involved in the production of over 40 films. ........................back to top

---
Terms
1. Membership Interests in LLC/Units
The "Units", $100,000 each, are being offered for sale to investors. These Units will be entitled to Recoupment of the principal amount invested plus a proportional interest in the Net Profits earned from the exploitation of the Picture.
There are preferential return conditions for the investors whose investments are among the first $300,000 raised. These conditions are detailed in the BONUS SIDE DEAL FOR FIRST $300,000 OF INVESTMENT CONTRACT available upon request.
2. Amount
The Company will be capitalized at between One Million Five Hundred Thousand Dollars ($1,500,000, or the "Minimum Capitalization") and Three Million Dollars ($3,000,000, or the "Maximum Capitalization"). All raised funds will be held by the Company in a special account at Sovereign Bank in Philadelphia. ........................back to top
---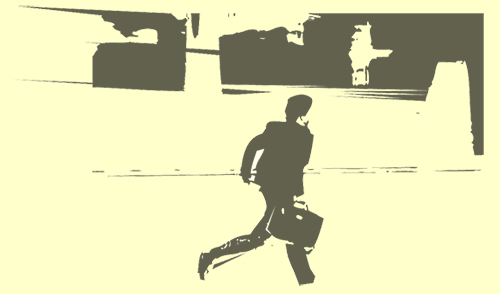 Facts: Budgets & Grosses
The information below is taken from www.boxofficemojo.com and concerns the films that have budgetary and/or thematic similarities with PHILLY THRILLER. Please note that the gross figures below are from the theatrical releases only and do not include the dvd and television sales.

THE LIVES OF OTHERS (Germany, 2007)
Production Budget: $ 2 million
Worldwide Grosses: LIFETIME GROSSES
Domestic: $11,127,984 16.0%
+ Foreign: $58,283,159 84.0%
= Worldwide: $69,411,143

SEX, LIES AND VIDEOTAPE (USA, 1989)
Domestic Total Gross: $24,741,667
Distributor: Miramax
Release Date: August 4, 1989
Genre: Drama
Running Time: 1 hrs. 40 min.
MPAA Rating: R
Production Budget: $1 million
Note: Foreign Grosses not listed

ME AND YOU AND EVERYONE WE KNOW (USA, 2005)
Production Budget: under $ 1 million.
Worldwide Grosses: LIFETIME GROSSES
Domestic: $3,885,134 48.6%
+ Foreign: $4,113,070 51.4%
= Worldwide: $7,998,204

PULP FICTION (USA, 1994)
Production Budget: $8 million
Worldwide Grosses:
Domestic: $107,928,762 50.5%
+ Foreign: $106,000,000 49.5%
= Worldwide: $213,928,762

THE USUAL SUSPECTS (USA, 1995)
Domestic Total Gross: $23,341,568
Distributor: Gramercy
Release Date: August 18, 1995
Genre: Crime Thriller
Running Time: 1 hrs. 46 min.
MPAA Rating: R
Production Budget: $6 million
Note: Foreign Grosses not listed

THE STATION AGENT (USA, 2003)
Production Budget: under $1 million
Worldwide Grosses:
Domestic: $5,739,376 66.1%
+ Foreign: $2,940,438 33.9%
= Worldwide: $8,679,81