Our Team
Zhenya Kiperman. Writer/Director/Producer
---
CAST:
Larry Pine. The Lead Actor (Jack Bandrowsky)
Giancarlo Esposito. Actor (The Director)
Michi Barall. The Lead Actor (Helen)
Kate Hodge. Actress (Eve Zimmermann)
Keith Nobbs. Actor (The Viewer)
Carolee Carmello. Actress (Amy)
Lair Torrent. Actor (Bob)
Vincent Chambers. Actor (Jessy Tenor)
Larry Drake. Actor (Warden)
Noelle Barbera. Actress (Desdemona and Gilda)
CREW:
Wolfgang Held. Director of Photography
Alyssa Black. Producer/Casting Director
Anthony Grillo. Producer
Sergei Krasikov. Associate Producer
Seva Kaplan. Associate Producer
Nadia Fadeeva. Costume Design/Make-Up
Monika Cholewa. 2nd AD, 1st AD, Associate Producer
Mohammed Navvi. Production Manager
Gosha Shif. Still Photographer
Pavel Antonov. Still Photographer
Mark Kopelev. Still Photographer
---
ZHENYA KIPERMAN. Writer/Director/Producer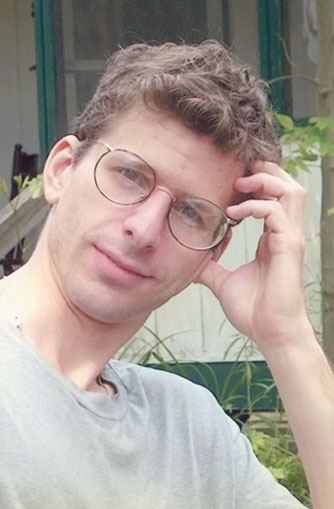 Zhenya Kiperman.
Zhenya Kiperman is an award-winning filmmaker and one of the most popular film professors in New York City. Mr. Kiperman came to America from St.Petersburg, Russia, in 1989. A Columbia University Film School graduate, Mr. Kiperman wrote, produced, directed and starred in three films, including the 30-minute version of I Will Avenge You, Iago!, a nominee for a 1996 National Student Academy Award, the winner of the Silver Award at the Festival of Nations in Linz, Austria, and the Audience Favorite Award at the New York Capital Film Slam. I Will Avenge You, Iago! was later developed into a feature-length screenplay.
Mr. Kiperman has written two other scripts, Cousins and Mafiosi, and Come Back, Mr. President! and a book of prose, poetry and criticism, A Dormitory, published in 1994. Numerous essays and poems from the book previously appeared in literary journals and magazines.Mr. Kiperman is also the founder, producer and host of the successful "Golden Age of Cinema" film festival. As part of the festival, he wrote, directed, produced and hosted eleven documentaries that are currently being considered for broadcast by Bravo Channel. One of these documentaries, about making Tom DiCillo's Living in Oblivion, is included in the current DVD release of this film.
In 1989, Mr. Kiperman won the 1st prize at the prestigious Chicago International Art Festival as a songwriter and poet. He has recorded several albums of his own songs in English and Russian. His latest CD "Who Am I to Judge?" was released in 2000.
Mr. Kiperman has taught at NYU, New School, Fordham and St. John's Universities. In 2006, he joined the film department of Drexel University in Philadelphia. He is currently developing his next film project, yet to be titled PHILLY THRILLER.
---
LARRY PINE. The Lead Actor (Jack Bandrowsky)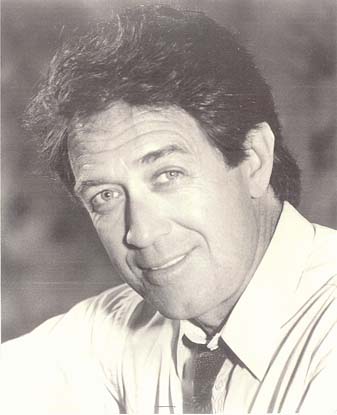 Larry Pine
Larry Pine is one of the most respected New York based actors who has appeared in 44 films and dozens of plays and television shows.
Mr. Pine's film credits include Dr. Astrov in the celebrated Louis Malle's VANYA ON 42ND STREET for which he was nominated for an Independent Spirit Award, Woody Allen's CELEBRITY and SMALL TIME CROOKS, J. Nossiter's SUNDAY (Sundance Grand Prize Winner), Lasse Hallstrom's THE SHIPPING NEWS, James Ivory's HULLABALLOO, Spike Lee's GIRL 6, Tim Robbins' DEAD MAN WALKING, Sidney Poitier's HANKY PANKY, Martha Coolidge's PLAIN CLOTHES, Barbet Schroeder's BEFORE AND AFTER, Ang Lee's ICE STORM, Wayne Wang's MAID IN MANHATTAN, Larry Cohen's Q, Alex King's ZOO, Adam Marcus' SNOW DAYS, Amos Kolleck's LINDA, Ian McCudden's MR. SMITH, Geert Heetebrij's A FOREIGN AFFAIR, Richard T. Heffron's I THE JURY, Yurek Bogayevicz's ANNA, Howard Zeiff's THE DREAM TEAM, Murillo Salles' AWAKENING OF ANGELS, Caryn Krooth's JADED, Pieter Jan Brugge's THE CLEARING, Jennifer Elsten's PARTICLES OF TRUTH, Alan Hruska's NOLA, Wes Anderson's THE ROYAL TENENBAUMS, and Griffin Dunne's ADDICTED TO LOVE to name just a few.
On stage Mr. Pine appeared in Mike Nichols' THE SEAGULL, Eric Bogosian's OBIE Award-Winning TALK RADIO, Andre Gregory's UNCLE VANYA, THE DESIGNATED MOURNER and the OBIE Award-Winning ALICE IN WONDERLAND, London Royal Court's THE TREATMENT, Dan Sullivan's LIGHT UP IN THE SKY, Wilson Malim's THE WOMEN OF LOCKERBIE, Craig Lucas' SAVED OR DESTROYED, Lisa Peterson's THE CHEMESTRY OF CHANCE, Joe Mantello's MIZLANSKY/ZILINSKY, Josephine Abady's BUS STOP, George C. Wolfe's ANGELS IN AMERICA, Max Stafford-Clarke AUNT DAN AND LEMON, Wilfred Leach's THE MANDRAKE, Hal Prince's THE END OF THE WORLD, W. Leach's THE TAMING OF THE SHREW, ALL'S WELL THAT ENDS WELL, and HENRY V, Larry Arrick's NIGHT OF THE IGUANA, Bob Kalfin's A LIFE IN THE THEATER, Michael Langham's HEARTBREAK HOUSE, Arvin Brown's JOE EGG, Ed Call's MUCH ADO ABOUT NOTHING, and the OBIE Award-Winner ENDGAME, among others.
Larry Pine's television work includes THE WEBSTER REPORT, THE STREET, A WILL OF THEIR OWN (Movie of the Week), OZ, LAW & ORDER, NEW YORK UNDERCOVER, NEW YORK NEWS, PRINCE STREET, FEDS, ALL MY CHILDREN, ONE LIFE TO LIVE and many, many more.
Most recently, Mr. Pine appeared in Woody Allen's Project 2004.
---
GIANCARLO ESPOSITO. Actor (The Director)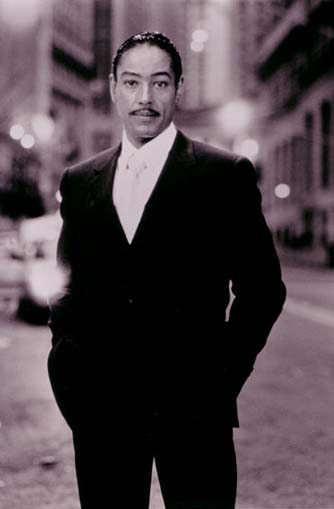 Giancarlo Esposito
Giancarlo Esposito is one of the most beloved and dynamic New York based character actors who has appeared in over sixty feature and television films, including such classics as Jim Jarmusch's NIGHT ON EARTH, Paul Auster's and Wayne Wang's SMOKE, and Spike Lee's DO THE RIGHT THING.
Mr. Esposito has also appeared in Michael Mann's ALI, Abel Ferrara's CALIFORNIA and KING OF NEW YORK, Forest Whitaker's WAITING TO EXHALE, Leon Ichaso's PINERO, Henry Selick's MONKEYBONE, Paul Auster and Wayne Wang's BLUE IN THE FACE, Brian Singer's THE USUAL SUSPECTS, Boaz Yakin's FRESH, Spike Lee's MALCOLM X, SCHOOL DAZE and MO' BETTER BLUES, Tim Robbin's BOB ROBERTS, Francis Ford Coppola's THE COTTON CLUB, Harold Becker's TAPS, Tony Spiridakis' NOISE, Jim Hershleder's ASH TUESDAY, , Rajko Grlic's JOSEPHINE, Daniel Pyne's WHERE'S MARLOWE, Clive Feury's BIG CITY BLUES, Charles Cirgenski's STARDUST, Danny Cannon's PHOENIX, Robert Benton's TWILIGHT, Alan Madison's TROUBLE ON THE CORNER, Steve Oedekerk's NOTHING TO LOSE, Paul Bernard's LOOSE WOMEN, Bill Parker's KLASH, Joe Brewster's THE KEEPER, and Simon Wincer's HARLEY DAVIDSON AND THE MARLBORO MAN.
His television credits include THE STREET, HOMICIDE, SIMPLE JUSTICE, THIRST, NAKED CITY: JUSTICE WITH A BULLET, and FIVE DESPERATE HOURS and has accumulated numerous notable TV guest appearances in shows such as LAW & ORDER, THIRD WATCH, THE PRACTICE, STRONG MEDICINE, TOUCHED BY AN ANGEL, LIVING SINGLE, NYPD BLUE, THE DIVISION, NEW YORK UNDERCOVER and CHICAGO HOPE.
Most recently Giancarlo Esposito appeared in Michael Haussman's BLIND HORIZON alongside Sam Shepard and Val Kilmer.
---
MICHI BARALL. The Lead Actor (Helen)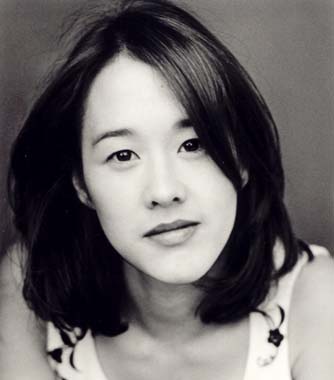 Michi Barall
The winner of a Dramalogue Award, Michi Barral, has previously shared the stage with Larry Pine in Craig Lucas' SAVED OR DESTROYED. She has also starred in a number of television, film and theatrical productions. Her film credits include Peter Reigert's PURSUIT OF HAPPINESS, and Rebecca Miller's PERSONAL VELOCITY, starring Kyra Sedgewick, Parker Posey and Fairuza Balk. She has made numerous television appearances in shows such as LAW & ORDER, COSBY, ANOTHER WORLD and ONE LIFE TO LIVE.
Stage credits include Martha Clarke's A MIDSUMMER NIGHTS DREAM, Michael Unger's A CHRISTMAS CAROL, John Tilliner's BUFFALO GAL, Mark Brokaw's TARTUFFE, Les Water's WINTERTIME, James Lapine's GOLDEN CHILD, Marion McClinton's CARSON MC CULLERS, and Mark Rucker's HOUSE ARREST.

Michi's last role was in Johny Garcia's WELCOME TO PURGATORY due to be released this year.
---
KATE HODGE. Actress (Eve Zimmermann)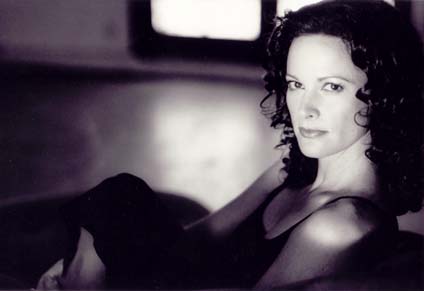 Kate Hodge
After training at the UCLA Theatre dept, Kate Hodge went on to work extensively in a number of stage and screen performances. Film credits include Seth Pinkser's HIDDEN II, Dwight Little's RAPID FIRE, Rodney McDonald's DESIRE, and Marissa Ryan's 3 WOMEN OF PAIN starring Jeremy Sisto.
Television credits include, CUPID, WORKING, JAG, ELLEN, THE GEORGE WENDT SHOW, SHE WOLF OF LONDON, and TALES FROM THE CRYPT. and Kate has graced the stage in performances such as Seth Gordon's DINNER WITH FRIENDS and Milton Katselas' FOUR.
---
KEITH NOBBS. Actor (The Viewer)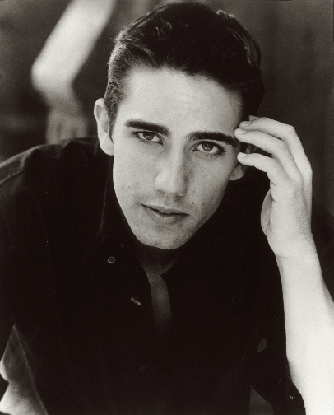 Keith Nobbs
Keith Nobbs moved to New York at the age of 15. He attended the prestigious
LaGuardia High School of Performing Arts where he received the Isabelle
Stevenson-American Theater Wing Award for excellence in acting.
Over the past five years, Mr. Nobbs has performed extensively both on and
off-Broadway and was noted by The New York Times as "a gifted young actor"
and by Variety as "indisputably talented" On Broadway, he appeared with
Laurence Fishburne and Stockard Channing in James Goldman's THE LION IN
WINTER. Off-Broadway, he has been seen in STUPID KIDS, David
Lindsay-Abaire's FUDDY MEERS, and Conor McPherson's DUBLIN CAROL. Keith also acted in several plays at the Drama Department, an innovative downtown theater
company of which he is a member.
Mr. Nobbs' performance in Christopher Shinn's FOUR garnered him a Lucille Lortel Award and a Drama Desk nomination.
Mr. Nobbs' film credits include Tom DiCillo's DOUBLE WHAMMY, Joel Schumacher's PHONE BOOTH (with Colin Farrell), Spike Lee's 25TH HOUR and Fred Schepisi's IT RUNS IN THE FAMILY.
Most recently, Keith Nobbs completed a guest lead on 2003 season's LAW & ORDER.
---
CAROLEE CARMELLO. Actress (Amy)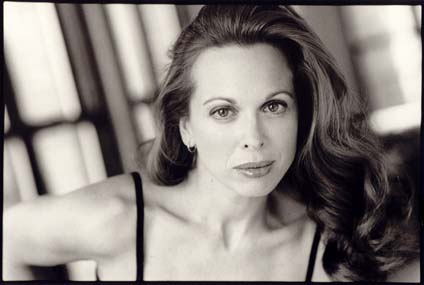 Carolee Carmello
Carolee Carmello has garnered acclaim in numerous television and theatrical appearances. Her Broadway performance in Hal Prince's PARADE earned her a TONY Award nomination for Best Actress and the Drama Desk Award for Best Actress. She received the LA Ovation Award for Best Supporting Actress for her role in FALSETTOS and the Obie Award for Outstanding Performance for her Off Broadway role in HELLO AGAIN.
On stage, Ms. Carmello has appeared in John Rando's URINETOWN, Michael Blakemore's KISS ME KATE and CITY OF ANGELS, Robert Longbottom's THE SCARLETT PIMPERNEL, Scott Ellis' 1776, John Caird's LES MISERABLES, and Des McAnuff's CHESS.
Ms. Carmello's television credits include guest star roles on ED, FRASIER, LAW & ORDER, LAW & ORDER: SVU and LATE NIGHT WITH CONAN O' BRIEN. She's had recurring roles on ANOTHER WORLD, and was a series regular on REMEMBER WENN for which she earned a Screen Actors Guild Award nominee.
---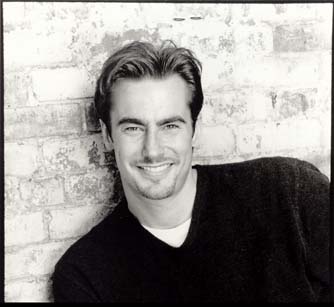 Lair Torrent
Lair Torrent has worked extensively in a host of film, television and theatrical roles.
He appeared in Ron Brown's PERFECT FIT, and several independent features - SAVING KANSAS, THIRD ON A MATCH, etc.
Notable television credits include, LAW & ORDER, GUIDING LIGHT, ONE LIFE TO LIVE, ALL MY CHILDREN and BABYLON 5.
Theatrical credits include ALL MY SONS, FEET OF CLAY, THE 8 REINDEER MONOLOGUES, DEATH TRAP, EARLY DARK and DESPARATE TERRITORY.
---
VINCENT CHAMBERS. Actor (Jessy Tenor)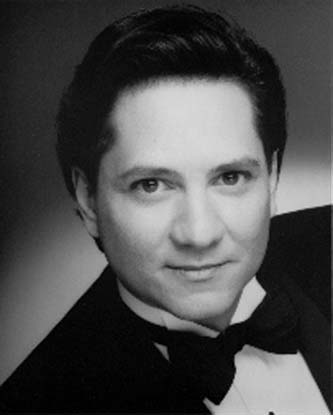 Vincent Chambers
The winner of the prestigious DiCapo Opera Competition, Vincent Chambers is an accomplished opera singer, actor and musician. His operatic repertoire included The Duke in Verdi's RIGOLETTO with Regina Opera of New York and The Opera Co. of New Jersey, Hoffman in Offenbach's TALES OF HOFFMAN and Alfred in Straus' DIE FLEDERMAUS with Amato Opera of New York, Beppe in PAGLIACCI with DiCapo Opera of New York, Ferrando in Mozart's COSI FAN TUTTE with South Bay Opera of Los Angeles, Alfredo in Verdi's TRAVIATA with Regina Opera of New York, Nemorino in Donizetti's L'ELISIR D'AMORE with Cal State Long Beach, Enrnesto in DON PASQUALE with Valley Opera of Los Angeles, to name a few.
Mr. Chamber's stage credits include the leading part in Harold Pinter's THE DUMB WAITER with San Francisco Theater Company, and Ken in Eric Bogosian's TALK RADIO at San Francisco State University. He also appeared in an independent film THE APOLOGY released by The Montage Films.
Vincent Chambers has given hundreds of concert recitals throughout the United States, including Broadway duets and solos, art songs, and highlights from Rigoletto, Pearl Fishers, Faust, Manon, Francesca, Boheme, Elixer, and other classics.
As rock vocalist and bass player, Mr. Chamber toured extensively with rock groups The Visitors and The 13th Floor.
---
LARRY DRAKE. Actor (The Warden)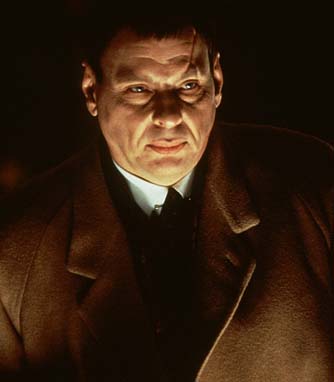 Larry Drake
Character actor Larry Drake has worked steadily on television and in feature films since making his feature-film debut in This Stuff'll Kill You (1971). He appeared in over 25 films and videos.
Larry is widly known for his convincing portrait of gentle, mentally retarded Benny on the NBC television series L.A. Law (1986-1994). His outspoken performance has won him 2 EMMY Awards, nomination to 1 EMMY Award and 3 Golden Globes.
His other credits included a role of a murderous doctor in Manny Coto's Dr. Giggles, a detective in Power 98. Larry also worked in J.B. Rogers' American Pie 2, Robert Dyke' Timequest, Jonas Akerlund's Spun, Danny Mulroon's Desert Heat, John G. Avildsen's The Karate Kid, John Duigan's The Journey of August King, Robert Clouse's The Big Brawl, Sam Raimi's Darkman, Mel Smith' Bean and many others.

---
NOELLE BARBERA. Actress (Desdemona and Gilda)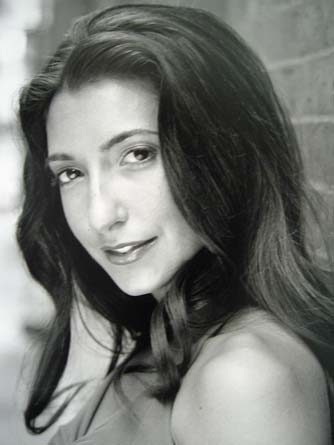 Noelle Barbera
Noelle Barbera, soprano was recently chosen as a finalist in Indiana Opera's McAllister awards competition and has been a first place winner of the National Association of Teachers of Singing competition. A versatile and accomplished performer in opera, concert and theater, Ms. Barbera has been favorably reviewed in New York for her work with the Bronx Opera in the roles of Annchen in Der Freischutz and Fiammetta in the rare operetta Boccaccio. Critics praise her "shining upper register and musicality"(Opera News). The soprano with a "face made for the stage"(Opera News) has also sung the roles of Mimi in La Boheme, Violetta in La Traviata, Euridice in Orfeo ed Euridice, Adele in Die Fledermaus, Adina in L'Elisir d'Amore and Cherubino in Le Nozze di Figaro. Ms. Barbera's extensive concert credits include Handel's Messiah, Mendelssohn's A Midsummer Night's Dream, Brahms' Deutches Requiem, Haydn's Stabat Mater, Mozart's Requiem and Mozart's Exultate Jubilate which was her European debut with the Berlinnerkammerorchester in the Schloss Charlottenburg, Berlin.
---
---
WOLFGANG HELD. Director of Photography
Wolfgang Held is one of the most respected cinematographers in the New York independent film arena, with 28 feature films and documentaries shot on film and digital formats. His feature credits include Pola Rapaport's BROKEN MEAT (The Best Cinematography Award at Oberhausen International Film Festival, 1990), Bill Roth's FLOATING (The Best Cinematography Award at New England Film Festival, 1999), and the Academy Award Nominated Edet Belzberg's CHILDREN UNDERGROUND (Special Jury Prize at Sundance Film Festival, 2001).
Mr. Held has several successful DV features under his belt, including Gary Winick's SAM THE MAN (starring Annabella Sciorra and Fisher Stevens) and THE TIC CODE (starring Polly Draper and Gregory Hines).
In 1992 Wolfgang Held was given Eastman Kodak Cinematography Award.
---
ALYSSA BLACK. Producer/Casting Director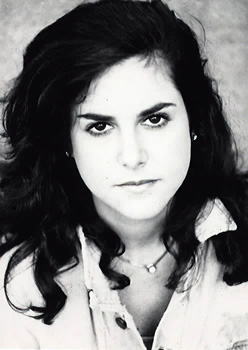 Alyssa Black
Alyssa Black is an independent Producer and Casting Director in New York City and South Florida.
As owner of Lure Talent & Model Group for more than a decade, she was a SAG agent representing actors and models for print, film, television and theater. As an agent, Ms. Black has worked with such notable actors as Eric Thal, Vincent Pastore (Sopranos), Harold Perrineau (Smoke, Matrix II, On_Line, Woman on Top), Idalisis Leon (MTV VJ), Tomiko Fraiser (Maybelline), Elise Neal, and many, many more.
Ms. Black has been involved in the production of over a dozen independent
features. Her credits include the award winning ECHOES with Director Atsushi Funahashi (Independent Feature Film Market 2000, Official Selection (New York) NewFilmmakers Series 2001 (New York), FILMFEST MUNICH 2001 (Germany) High Hope Award Nominee, Karlovy Vary International Film Festival 2001(Czech Republic), Tokyo International Film Festival 2001 (Japan), Palm Beach International Film Festival 2002 (Florida, US), Annonay International Film Festival 2003 (France), Special Jury Prize, Audience Award Special Jury Prize of All Time); ON_LINE (Sundance 2000 official selection) directed by Jed Weintrob, currently in release theatrically starring Harold Perrineau (Matrix II, Oz, Romeo & Juliet) and Josh Hamilton; LOBSTER FARM directed by Kevin Jordan with Danny Aiello & Jane Curtain; SMOKING HERB starring Kathryn Winnick (The It Factor); TOWN DIARY; WHISKEY RIVER; LITLE MAGICIAN (35mm 3-D, an American/Indian co-production released 2003 throughout India); WOLVES OF WALL STREET directed by cult favorite David Decoteau and produced by Regent Films(35mm anamorphic) starring Eric Roberts; as well as select Music Videos and Commercials.
She is currently developing THE BIG RIVER with Atsushi Funahashi which was a selected project at the Belinale Co-Production Market in 2004. THE BIG RIVER
is slated to move into production in January 2005.
Ms. Black has worked with several charity groups, serving as the Chair of the Board of directors of both Alyn Hospital (1992-1994) and American Friends of Tel Aviv University's New Leadership (1988-1990 &1999-2001) divisions.
For more information visit Ms. Black's website: www.AlyssaBlack.com
---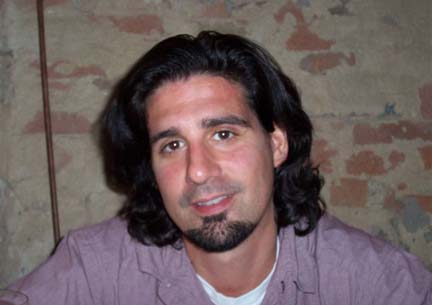 Anthony Grillo
Anthony Grillo has spent most of his career in the corporate world specializing in new business development and financial planning, and recently began to make a crossover into film production. He received a degree in Accounting from Baruch College and has completed extensive graduate course work in International Finance from Pace University.
In 1998, Mr. Grillo founded Gotham Courier, Inc., a New York City based delivery and logistics company. Within two years Gotham was cited as one of the fastest growing companies in its field with sales in excess of $2.3 million.
Prior to starting Gotham Courier, Mr. Grillo was a Managing Partner of Interactive Connection, an internet company that specialized in streaming media. He assisted in securing the initial seed capital that funded the company, and managed the daily operations. The company went public in 2001.
Most recently, Mr. Grillo co-produced "The Golden Age of Cinema" Film Festival with Mr. Kiperman. The festival included lectures, screenings and discussions of pictures that were instrumental in shaping today's film culture.
Mr. Grillo continues to blend his knowledge of film production with his proven success in business.
---
SERGEI KRASIKOV. Associate Producer
Sergei Krasikau has served as an Associate Producer on Zhenya Kiperman's I WILL AVENGE YOU, IAGO! and has been involved in production of over 15 films, including THE SENATOR (35 mm feature, Russia-USA co-production, Line Producer/Production Manager), BIG RIVER (2nd Unit Assistant Director), BLACK WOLF HUNT (HD feature for Russian NTV network, Line Producer/Production Manager), MEDIUM HOT (Feature, Associate Producer/DP), BOX (Short, Producer), and THE FATHER, UNBLINKING (Short, Producer), among others.
Tel: 631.680.6623
sergei@iagofilms.com
www.graphatelier.com
---
MOHAMMED ALI NAQVI. Production Manager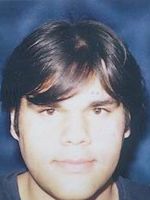 Mohammed Ali Naqvi
Pakistani Native, Mohammed Naqvi, describes himself as a socially conscious filmmaker. He is the recent, and youngest, winner of the prestigious Overseas Press Club of America-Carl Spielvogel Award (best international reporting in the broadcast medium showing a concern for the human condition) for his work on TERROR'S CHILDREN. Terror's Children, commissioned by The New York Times, premiered on March 25th, 2003 on the launch night of Discovery-Times, a joint venture between The New York Times and the Discovery Communications Group. The documentary has since been broadcasted internationally and has been shown in film festivals the world over. Mohammed was also an invited guest lecturer at the United Nations Youth Initiative for Peace summit. In 2003, the summit, which was held in Karachi and had participants from all over South Asia, focused on addressing the conflicts between India and Pakistan. Mohammed worked with participants to collaborate on BUS, a digital short film profiling the India/ Pakistan conflict. Mohammed is currently a SAARC (South Asian Association for Regional Cooperation) Award nominee for his work on BUS. Mohammed is also an Independent Feature Project (IFP) Project Involve Honoree and winner of the Greenestreet Films/ IFP New York Narrative Pitch Award 2004. His current project, SHAME was one of the thirty projects invited to participate in the Talent Project Market at the Berlin Film Festival 2004. Mohammed is also the first Pakistani to be accepted as Berlinale Talent Campus invitee (2004). In addition, Mohammed is the founder of B.L.A.H Productions, an off Broadway theatre arts company in New York, in January of 2002. He has produced three shows and acted in the most recent stage production, Olleanna, by David Mamet. Mohammed is also currently producing another project that was the official selection at the Berlin Film Festival 2004, entitled, BIG RIVER, directed by award-winning Japanese filmmaker Atsushi Funahashi
---
SEVA KAPLAN. Associate Producer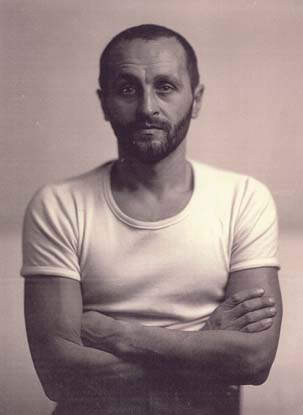 Seva Kaplan
Seva Kaplan is the creator of the first open air Russian radio talk show in the United States and the most popular Russian radio talk show host in this country.
Mr. Kaplan came to America in 1988. After several years of hosting radio programs at New York's Radios Liberty/Free Europe and WMNB, in 1997 Seva created a new, independent radio station The People's Wave (Народная Волна, 1380 AM) and in two years pushed the multi-million dollar WMNB out of business.
Never missing a day of work in 7 years, in 1998 Seva hosted his legendary 5-day "intensive care broadcast" over the phone from a hospital bed, after having been rushed to the emergency room with multiple second and third degree burns.
With over a million of listeners and hundreds of callers whose age ranges from 3 to 106, Seva's morning drive mind game Talkovishche with Seva Kaplan was rendered by The New York Times as "Matchmaking With No Visual Aids" (May 19, 1998).
Most recently, Seva Kaplan joined The New Life Radio (620 AM) significantly boosting its ratings and broadcasting standards. Seva's Talkovishche airs at The New Life Monday thru Friday, 6-8 am.
---
NADIA FADEEVA. Costume Design/Make-Up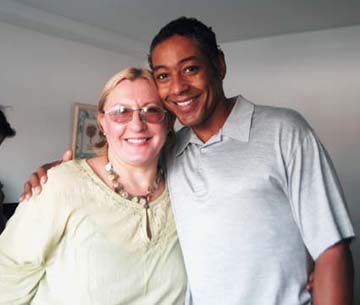 Nadia Fadeeva with Giancarlo Esposito on the set of I WILL AVENGE YOU, IAGO! Photo by Gosha Shif.
An award-winning costume designer/make-up artist Nadia Fadeeva has worked on 38 feature films and dozens of theatrical and television productions in Russia, France, Czech Republic, the United States, Romania, and Vietnam.
Her credits include CRIME AND PUNISHMENT (film, Russia), DESERT OF ROSES (opera, the USA), THE PRINCES ON A PEA with Innokenti Smoktunovsky (film, Russian-Czech co-production), RUTH with Annie Girardot (film, France), THE VERNON JOHNS STORY with James Earl Jones (HBO film; assistant to costume designer), AH, MY DEAR ANDERSEN! and MIDWESTERN CHUM at Urban Stages Theater, AN ABSOLUTELY HAPPY VILLAGE at Actors Playground Theater, THE INTRUDER at Theatre Kabbal, PENELOPE and FATHERS AND SONS IN OLD ODESSA at American-Russian Theater, to name a few.
Nadia Fadeeva has single-handedly created all costumes and make-up for Zhenya Kiperman's award-winning 30-minute version of I WILL AVENGE YOU, IAGO! - the film with over a dozen of period costume characters, eight of which were played by just two actors. The entire shoot was accomplished in 8 days largely because of Ms. Fadeeva's talent, professionalism and dedication.
Nadia Fadeeva was given the Best Costume Design Award in 1977 for her work on the Russian-Czech film THE PRINCES ON A PEA, and in 1979 for the Russian film A DOG WAS WALKING ON THE PIANO. In 1991, Nadia was nominated for Nika ("the Russian Oscar") for her costume design in the Russian-Czech film WITCHES DUNGEON.
---
Igal Shif
Igal Shif is a professional New York based photographer. He learned his craft from his father, from books about prominent photographers and years of long and dedicated work.
Before moving to NYC Igal lived in Israel for 10 years, worked as a photographer for the Russian language newspaper Vesti. During those years many of his works were featured on several international shows.
Since he moved and established himself in NYC in 2001, he had 2 personal shows. He taught photography in Jewish Center in Bensonhurst in Brooklyn from 2002 to 2003. Worked as a still photographer on several films shot at Brooklyn College in 2003-2004. Currently he works as a photojournalist in one of the biggest Russian language newspapers in NYC Rysskij Bazar. Also, Igal is a founder of Gosha Art Co., a graphic design/advertising company.
You can reach Igal at goshaart@hotmail.com
---
MARK KOPELEV. Still Photographer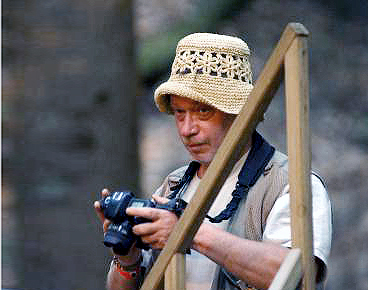 Mark Kopelev
One of the most talented photographers of the Russian community in the US, Mark works in the genre of photo portrait, as well as art photography. Some of his best known are portraits of celebrities such as: the poet and Nobel Prize winner Josef Brodsky, ballet dancer Michail Barishnikov, violinist and conductor Mstislav Rostropovitch, sculptor Ernest Neizvestniy, painter Michail Shemyakin, the daughter of Mayakovsky; Patricia Tompson, the grand daughter of classic Russian writer Leonid Andreev, the writer and Founder of the Solzshenitsin Foundation Olga Andreeva-Karline, New York Times publisher Arthur Sulzberger, leader of the Warsaw Getto rebellion Marek Eydelman.
Movie fans know Mark Kopelev's name from the portraits of leading Russian producers Nikita Michalkov, Kira Muratova, Alexey German, Sergey Soloviev, Aron Kanevsky, Vadim Abdrashitov, Andron Konchalovsky, Vadim Yusov, cinematographer for such well known movies as Andrey Rublev, Solyaris, Ivanovo Detstvo, Ne goruy, Ya shagayu po Moskve.
Literature lovers know his portraits of such writers as Vasiliy Aksenov, Viktor Erofeev, Uz Aleshkovsky, Andrey Bitov, Igor Efimov, Andrey Sinyavsky, Alexander Genis and many others.
Exhibitions of Mark Kopelev were held very successfully in Chelsea, New York, in the Lincoln Center Cork Gallery and were presented at auctions. Some of his art was bought by Museums of Russian Art in the US.
Mark Kopelev graduated from one of the best theater schools of the former Soviet Union - the St. Petersburg Institute of Theater, Music and Cinematography, as a movie producer. He worked in the theaters of Ryasan, Sverdlovsk, Chita, and Novosibirsk. He was the producer of the first musical on the Soviet stage. After the Soviet authorities ostracized Mark for "non-conventional artistic mentality," he was exiled to Chita where he worked at the TV station as a TV and documentary movie director. Films made at this time got honors at different festivals, and one: "Narration about quests and reflections," got a prize named after Kurnatovsky, one of the most prestigious honors of the Jornalist's Union of the USSR.
After his Chita excile he was forbidden by the Soviet Authorities to live and work in Moscow and Leningrad and Kopelev moved to Novosibirsk where he continued working on TV.
In 1985, for his political views, he was fired from TV without rights to work in mass media. To make a living he had to learn to work as a tailor. In 1989, during the perestroika time the documentary film The Tailor was made about Mark Kopelev's life. It was honored by the International Festival of non-fiction movies in Leningrad and was bought by several countries and shown on the American PBS channel several times. In 1991 a second film Tailor-2 was shot, in the same year Mark Kopelev immigrated to the US.
Anglo-American publishing House Holmes & Meier in the series Ellis Island published a book Red Blues - Voices from the Last Wave of Russian Immigration, about prominent representatives of the Russian Immigration. One of the chapters of that book is about Mark Kopelev.
At the present time this wonderful photographer with such an extraordinary life, lives in New York and is the vice president of the Russian American Cultural Heritage Center Inc.
You can reach Mark at markkopelev@yahoo.com

[top]